Benefits of Belly Dance
Belly dance is a wonderful, low-impact workout you can do throughout your life. It's blessedly easy on joints and offers a great way to work and stretch muscles in the torso, hips, thighs, glutes–and oh yes, the belly, too. (Get ready to develop muscles you didn't even know you have!).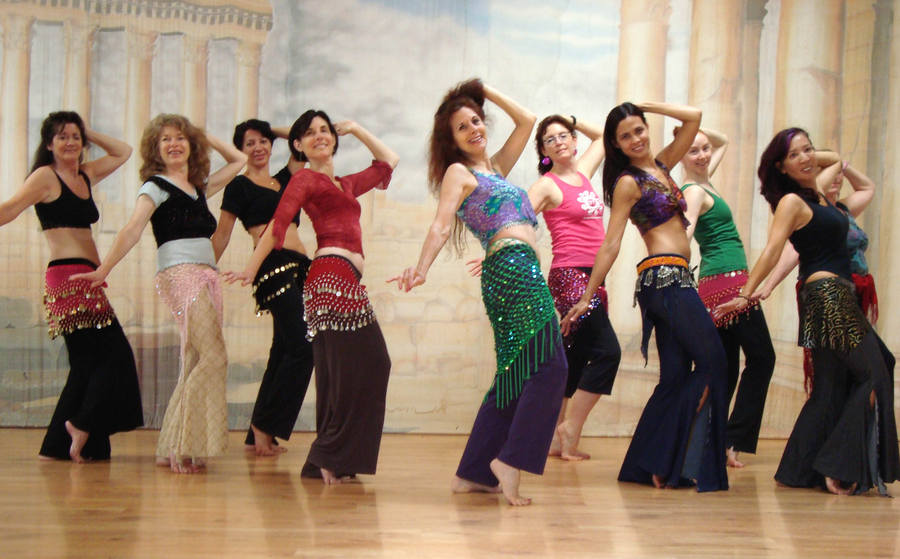 Gentle undulations provide a healthy squeeze and release of internal organs. This stimulates the glands to produce a fresh batch of hormones which get secreted into the blood stream (promoting hormone rebalancing–good news for women!)
Three minutes or more of shimmies per day also stimulates the body's lymphatic system to release waste products. But the lymph system must have an outside stimulus to accomplish this. The rhythmic vibration of shimmies does the trick!
Belly dance makes you feel good and keeps you ageless! Many of the world's best known belly dancers are still performing in their sixties. It keeps the juices flowing—and it makes your smile real!  ;>  Grab a friend and come try a belly dance class.

Find out how to get ready for your first belly dance class with Dhyanis here:  Belly Dance Marin FAQs.